Devoncourt
Leisure Club
Exmouth
OUR LEISURE FACILITIES ARE NOW CLOSED UNTIL FURTHER NOTICE FOR HOTEL GUESTS AND LEISURE MEMBERS.
Heated Indoor Swimming Pool (Average 32 °c)

Heated Outdoor Swimming Pool (Seasonal)

Weekly Fitness Classes (Please contact Reception for Timetable)

Steam Room

Far Infrared Sauna

State of the art Solarium

Gym

Massage Chair

All Weather Tennis Court

Snooker Table

Putting Lawn
Indoor Swimming Pool
DSC_5982.JPG
IMG_1409
resized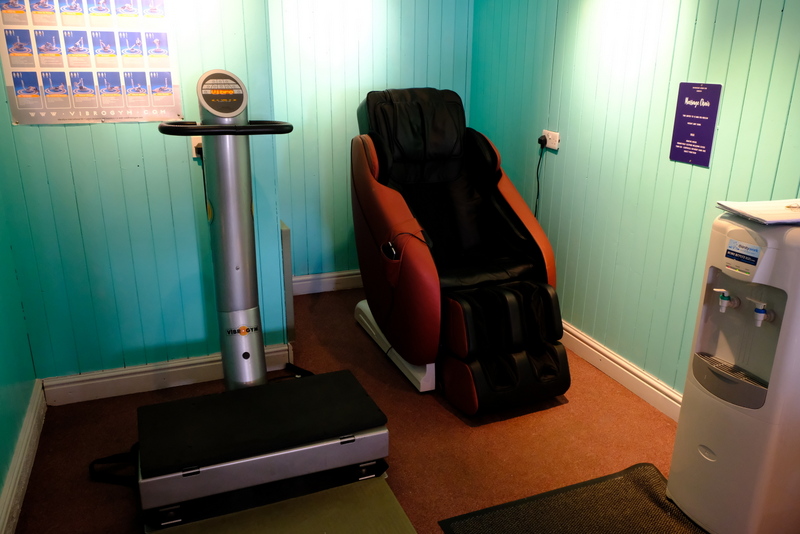 DSCF3906.JPG
DEVONCOURT
120A8085
Putting Lawn
2680-01.JPG
DSC_2685-1
Gym Facilities
The recreational facilities offer you the opportunity to rest and unwind, no matter the season.
Take a dip in our tropical heated indoor swimming pool, with its large picture windows over looking the beautiful gardens.
Relax in the soothing heat of the far-infrared sauna, revitalise yourself in the steam room or enjoy the refreshing qualities of the whirlpool spa.
Get a tan using our state of the art solarium situated within the leisure centre, so you can be guaranteed to look bronzed and fit, even in the winter season.
Our fitness suite has user friendly equipment, which can be used with minimal instruction to keep up your fitness regime while away from home. Equipment includes a stepper, ijog, ijoy, sit up crunch machine, 2 treadmills, multi-gym, cross trainer, upright aerobo bike, recumbent cycle and vibrogym. For a more relaxing experience we have reflexology electronic foot massager, a shiatsu foot/lower leg massager and a professional automated massage chair that systematically removes the stress from your whole body.
The Snooker Room, opened by Ray Reardon, has a world championship standard table, which was used in the 1990 Embassy World Championship Finals, will delight even the most experienced player.
​
From the 1st May to the end of September relax at our beautifully set Outdoor heated Swimming pool, which is sheltered and acts as a sun trap on cool sunny days.
OUR LEISURE FACILITIES ARE NOW CLOSED UNTIL FURTHER NOTICE FOR
HOTEL GUESTS AND LEISURE MEMBERS.
We offer 3 Different types of membership to members of the public. These include our Single All Day Membership, Mornings Only or Afternoons Only. For more information please visit us at the hotel or give us a call on 01395 272277.
18 & Over Only
Contract Minimum of 12 Months
All Memberships will automatically continue after their minimum contractual period.
​
1 Month's notice is required if you wish to cancel your membership.
This must be submitted in writing.